Testimonials
Since 1999 Bridging the Gap has had proven track record of player improvement through skill development, producing a more exciting way to play basketball. We are always proud to hear from our players when they leave us to go on to bigger and better achievements. Here are just a few things that BTG Alumni have said about our program. We have worked with hundreds of All-Conference, All-City All-State, college and professional players..
I had the pleasure of coaching Prince Bridges during his high school years 1977-80. In 1980, our team won the Oklahoma State 4A Basketball Championship. Because of his leadership and performance, he was named the 1980 Player of the Year. Even at a young age, one could see that Prince was uniquely talented with a desire for knowledge and understanding, and he possessed a tremendous passion for the game of basketball.
Prince's love of basketball and his desire to assist others, naturally lead him into his business of personal training. In a short time, he has helped many young athletes both boys and girls reach their goals of improving their abilities to play at the high school level and beyond. He emphasizes skills that help each athlete become a better player as well as encouraging character growth.
"I think Prince is one of the best at player development and I trust his techniques. His program is a proven talent/confidence changer and he produces college basketball players! I highly recommend anyone trying to get better or wanting to get a college scholarship to join Prince and BTG."
— Middle Tennessee State - (Recruiting/Scouting)(Division I)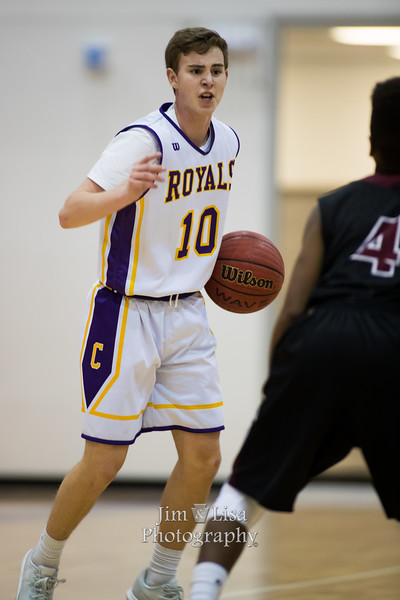 20th FG% 50%
14th 3P% 38.5%
6th FT% 83.3%
20th FG% 15 ppg
Heath Abrahamsen
Sophomore: All-Conference - Honorable mention All-City
Marisha Wallace
#25in this picture. All-Conference, All-City and All State player. D1player and National Champion.
She had some pretty good basketball tutors before coming to NOC Enid, too. Former Missouri and Denver Nuggets star Prince Bridges taught her the fundamentals early. "He was really good to me,'' Wallace said.
After two years at Millwood, she transferred to Midwest City for better competition. She learned under long-time head coach Art Bode and assistant Tommy Griffin, the father of NBA and OU star Blake and former Sooner Taylor Griffin.

"Coach Griffin was amazing,'' Wallace said. "He taught me a lot of things about finishing and using my strength.''
Kaylee Brown
University of Kansas -BIG XII (3 yr starter)
MPG: 33.6 FG: 389 3FG: 367 FT: .783 PPG: 11.2
Northern Oklahoma JC: PPG: 18.0 All-Conference, All Region
Edmond Memorial High School- All-Edmond, All-Conference, All-City, All-State
Prince Bridges has been extremely successful demonstrating and teaching the intangible "knowledge of the game" to my daughter, Kaylee Brown. Prince, having played the game of basketball at the highest level, has translated his skill and love of the game to a teaching format unparalleled by anyone who claims to teach our kids the game.
Under Prince's tutelage, Kaylee has become a complete player. He has taught her to understand different defensive looks, shown her what her defender or defenders are susceptible to, instilled in her an offensive progression, taught her how to create her own scoring situations, and shown her how to find scoring situations for her teammates.
She now takes advantage of defenses and can score from anywhere on the floor. The year and a half he has worked with her has improved her game ten-fold as was evident from her junior season to her senior season. All of the above has led to Kaylee being named First Team All State, All Conference, All City, and All Edmond. These skills have led to recruiting by several Division I, Division II, NAIA and Junior Colleges.
If you really desire to maximize your player's potential in basketball as well as understand the "greatest game ever invented," I highly recommend Mr. Prince Bridges over any basketball camp or teaching coach anywhere.
--Ellery Brown, Edmond, OK